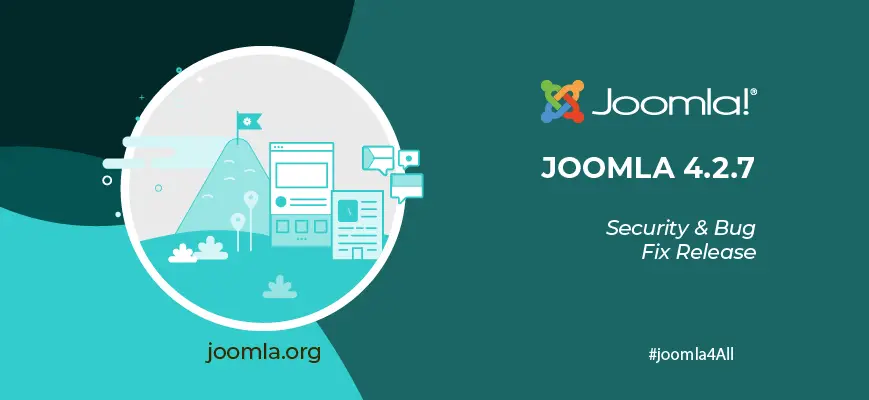 Joomla 4.2.7 Security and Bug Fix Release
A new version of Joomla, version 4.2.7, has been released. This latest version of the popular content management system brings a range of updates, improvements, and bug fixes to enhance user experience and performance. Users are encouraged to upgrade to this new version to take advantage of its features and improvements. Whether you are a website administrator, developer, or just a casual user, Joomla 4.2.7 is a significant upgrade that is sure to provide a better experience.
This release continues Joomla 4's high standards in accessible web design and brings exciting new features, highlighting Joomla's values of inclusiveness, simplicity and security into an even more powerful open-source web platform.
With Joomla 4.2.7, we have new and improved features for bloggers and authors, web designers, extension developers and web agencies. 
Security issues fixed with 4.2.7
Bug fixes and Improvements with 4.2.7
TinyMCE had a lot of fixes for default language, iframe display, showing buttons > See here, here, here, and many others
Breadcrumbs for menu items with tagged items are fixed > See here
Modals should open and close correctly > See here
Permissions for mod_submenu are fixed > See here
Start and end feature for articles and categories received fixes > See here
Fix for the child templates html directory > See here
More rel attributes for URL menu type > See here
Fix batch categories move error > See here
A lot of PHP 8.2 compatibility fixes
103 issues closed with Joomla 4.2.7, well done community!