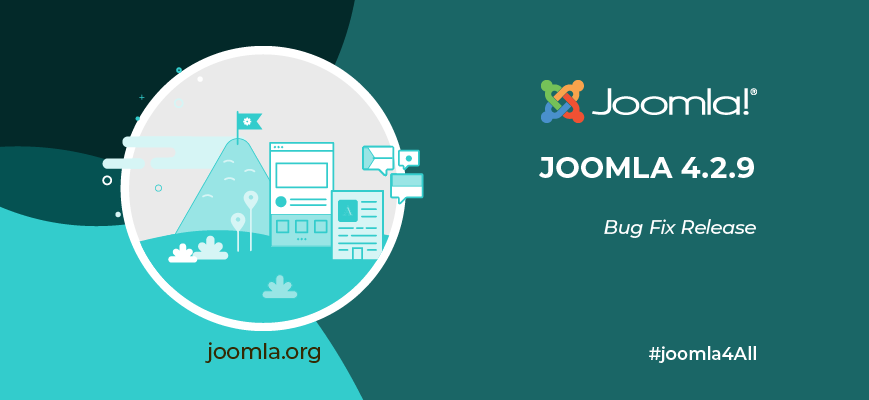 Joomla 4.2.9 Bug Fix Release
We are excited to announce the release of a new version of the popular content management system (CMS) - Joomla 4.2.9. This update is marked as a "Bug Fix Release", which means it was created to fix various issues reported by users and developers.
Joomla
4.2.9 brings a range of improvements that both website creators and visitors will appreciate. The most significant changes include:
Security enhancements: The new version includes a range of improvements related to data protection and security, which will provide even better protection for your website against hacker attacks.
Performance optimization: By resolving many bugs and using modern technologies, Joomla 4.2.9 offers even better performance and faster page loading.
User interface enhancements: The new version introduces improvements in website management, making working with the administrative panel even more intuitive and enjoyable.
Extension fixes: Joomla 4.2.9 also introduces updates to some popular extensions that eliminate previously reported issues.
We encourage you to update your websites to the latest version of Joomla 4.2.9 as soon as possible to enjoy stability and security. Remember, regular updates are essential to maintain the high quality and security of your site.
You can find more information about the new version of Joomla 4.2.9 on the official project website