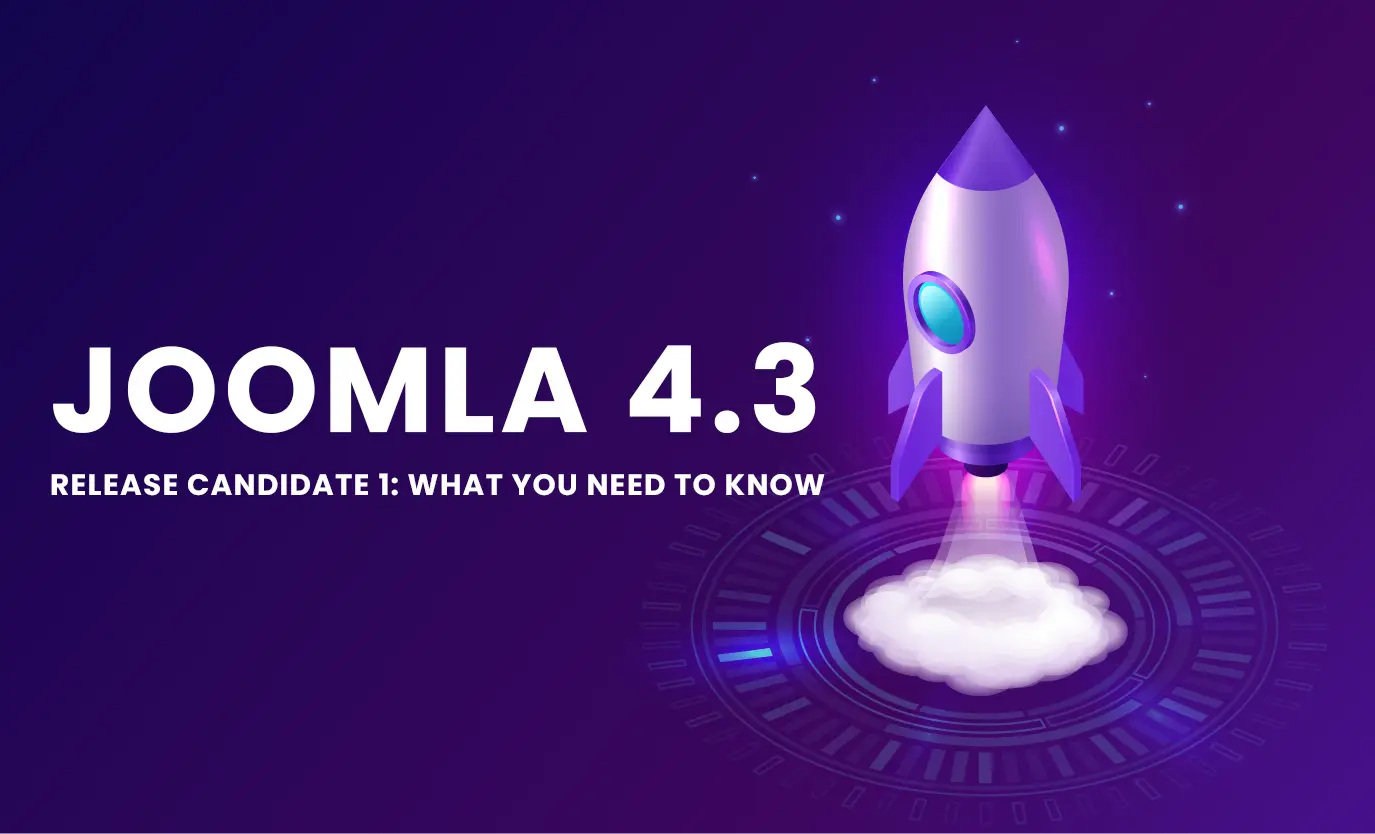 Joomla 4.3.0 Release Candidate 1: What You Need to Know
Joomla 4.3.0 Release Candidate 1 (RC1) is now available for testing. This release focuses on providing developers the opportunity to test their extensions, report issues, and familiarize themselves with the new features introduced in Joomla 4.3. However, it is not suitable for production sites.
Joomla
4.3.0 RC1 is part of a series of milestones leading to the general availability of Joomla 4.3, scheduled for release on or around April 18, 2023. The release process consists of alpha, beta, and release candidate stages.
The new features in Joomla 4.3.0 RC1 include:
Media Manager Revamp: Improved ordering, image thumbnails, SVG file previews, and more.
Workflow enhancements: User improvements and frontend dropdown filter for smart search.
Menu and content updates: Filter menu items by component, rebuild tree after saving a menu item, and more.
Custom Fields: Conditional fields and subform layout selection.
Tags: Single tab view fixes, new com_tags router, and disallowing non-existing tags.
Users: LDAP fixes and API updates.
Dashboard: Quick icons and template diff view improvements.
System: Support for NEL header, installation hint for table prefix, and more.
Bootstrap: Upgrade to Bootstrap 5.2.
PHP: Improved support for PHP 8.2 and removal of deprecated PHP 8.1 code.
Guided Tours: A new feature to help guide new users through administrative tasks.
To help ensure Joomla 4.3's stability and production-readiness, users are encouraged to test the releases and report any bugs they encounter at issues.joomla.org. Extension developers are particularly urged to test their extensions with Joomla 4.3 and share their experiences.
Documentation for Joomla 4 can be found at https://docs.joomla.org/Category:Joomla!_4.x. Developers are encouraged to contribute to the documentation to help and guide users and other extension developers.
With Joomla 3.10 reaching its end of life in August 2023, users should plan or be in the process of migrating to the latest version of Joomla. Resources for migration assistance can be found on the Joomla documentation site.
For extension developers, subscribing to the general developer mailing list is recommended for updates and discussions related to extension development.