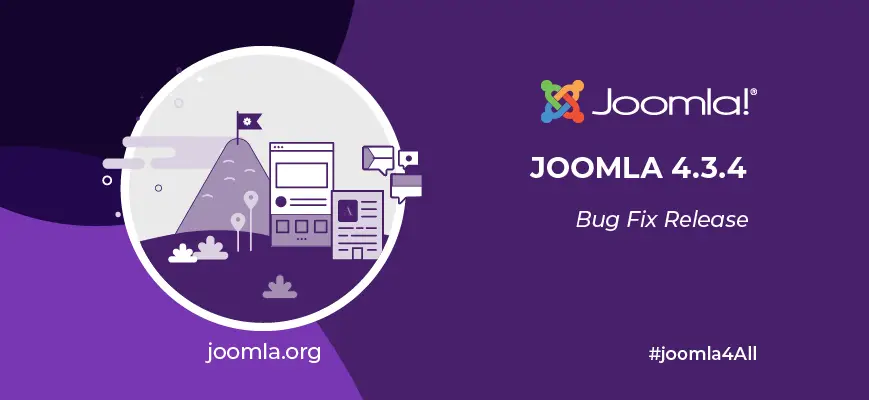 Joomla 4.3.4 Bug Fix Release: A Step Forward in Web Accessibility
The Joomla! Project has proudly unveiled its latest bug fix release, Joomla 4.3.4, further solidifying the platform's commitment to setting the bar high for accessible web design. This iteration embodies the core principles of Joomla: inclusiveness, simplicity, and security, further fortifying its reputation as a robust open-source web platform.
Key Improvements in 4.3.4:
Articles:
Addressed the accessibility issue with the Archived articles' page.
Contacts:
Resolved the incorrect language strings used for table column titles in the list.
Fields:
Addressed the missing onchange attribute for the Color field in the advanced layout.
Config:
Re-established the previously lost access for ACL changes.
Templates:
Fixed the asset validation issue affecting child templates.
Workflow:
Resolved the missing context in the empty filter for the workflow stage in featured articles.
Scheduler:
Implemented a fix for the Authorization header.
Webservices:
Corrected the PHP 8 error relating to field groups.
Guided Tours:
Enhanced Javascript for better user step local storage.
Issued notices when the plugin is deactivated.
Error Pages:
Optimized error page rendering to tackle issues with unclosed Output buffers.
Smart Search:
Improved Chinese tokenization.
Other:
Implemented filter CSS classes validation that was previously missing for certain fields. Users are cautioned if they employ the menu icon field for anything other than classes.
For enthusiasts and developers keen on a comprehensive list of changes, Joomla! has provided the full details on their GitHub page. The detailed list can be accessed here.
Conclusion: Joomla's consistent endeavor to refine and enhance its platform is evident in the Joomla 4.3.4 release. By addressing the aforementioned bugs and adding crucial improvements, the platform reinforces its commitment to creating a more accessible, secure, and user-friendly web ecosystem. With its unwavering focus on inclusiveness, simplicity, and security, Joomla continues to be a preferred choice for web developers worldwide.