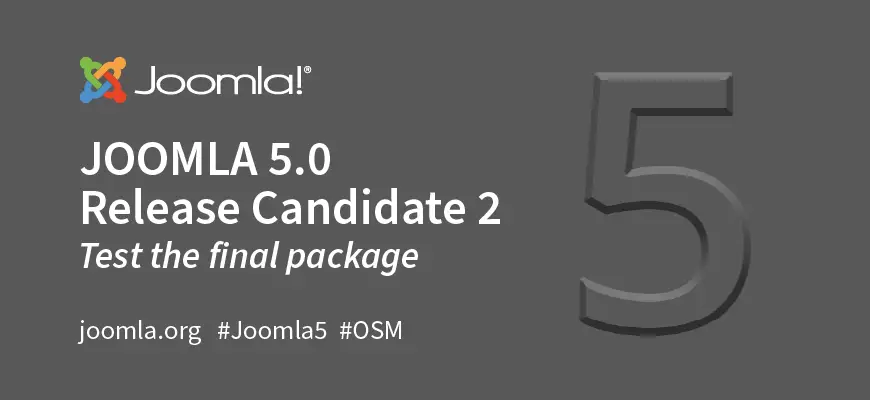 Joomla 5.0 Release Candidate 2: A Sneak Peek into the Future of Joomla
The Joomla Project recently unveiled the Joomla 5.0 Release Candidate 2 (RC2) for testing purposes, marking
a significant step towards the final release of Joomla 5.0 slated for 17th October 2023. This release primarily serves two purposes: to provide a foundation for developers to test their extensions and report issues ahead of the final release, and to allow users to explore the new features introduced in Joomla 5.0. Although not ready for deployment on production sites, the RC2 includes several noteworthy updates such as Dark Mode enhancements, webasset caching issue resolutions for upgrades from Joomla 4.4, and the automatic activation of Schema.org data. These updates reflect Joomla's ongoing commitment to improving user experience and functionality.
Moreover, the release process delineated by Joomla showcases a methodical approach towards refining the CMS, which went through various stages including Alpha, Beta, and Release Candidate phases, each with its own set of objectives and milestones. This process emphasizes not just on introducing new features, but also on stabilizing, cleaning up, and optimizing the code for better performance. The announcement also highlights improvements carried over from previous releases such as PHP 8+ compatibility, Bootstrap 5.3.2 update, and enhanced error reporting session handling.
The journey towards the final release of Joomla 5.0 relies heavily on community participation, and the Joomla Project encourages individuals to come forward and contribute to making this release robust and efficient. As the days inch closer to the final release, the anticipation within the Joomla community is palpable, and the Release Candidate 2 stands as a testament to the collaborative effort and the progressive strides being made in advancing the Joomla CMS​​.
Download: Joomla_5.0.0-rc2-Release_Candidate-Full_Package.zip