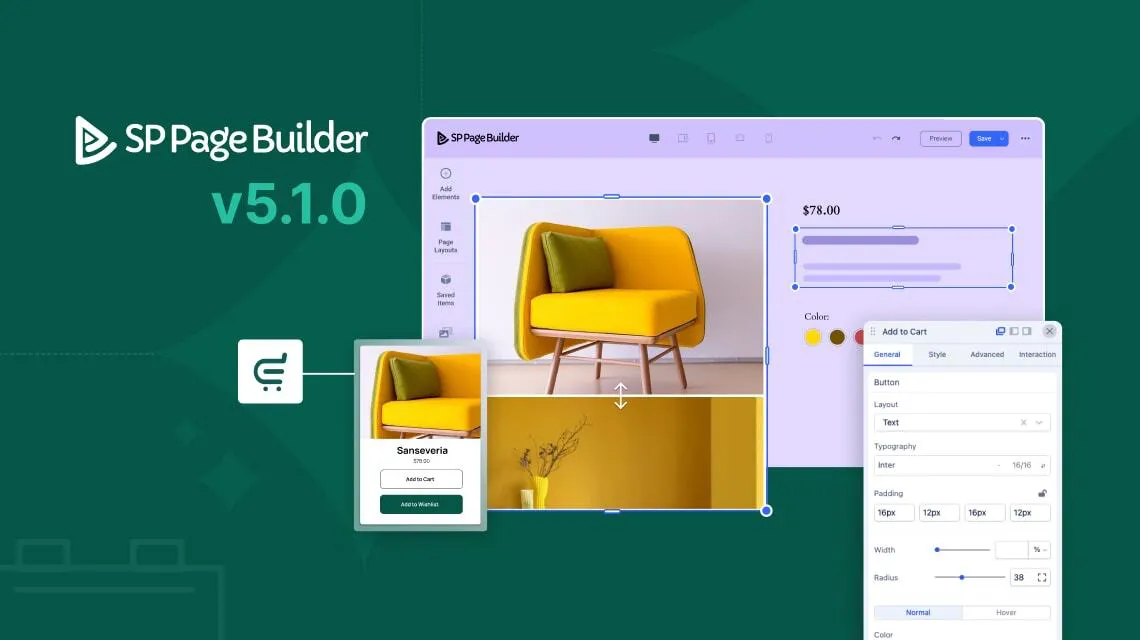 SP Page Builder v5.1.0: Seamless Integration with EasyStore and New Addons Unveiled
SP Page Builder, your trusted Joomla website builder, is unveiling an exciting update—version 5.1.0.
This update brings groundbreaking features, including deep integration with the upcoming EasyStore component and the introduction of two brand new addons: the Popover addon and the Before-after addon.
Deep Integration with EasyStore for Seamless Compatibility
In version 5.1.0, SP Page Builder sets an industry standard with its seamless two-way integration with the soon-to-be-released EasyStore component. This complete backend compatibility provides you with unprecedented freedom to fine-tune every aspect of your online store. Once EasyStore is released and installed, SP Page Builder will provide diverse options for designing both your product list and individual product pages.
New Popover Addon
Effortlessly add popovers on your Joomla site with the new Popover addon. This addon adds an engaging layer to your images, appearing when visitors hover over or click an image. It's perfect for eCommerce sites where you want to offer quick insights without cluttering your layout.
New Before-After Addon
The Before-after addon allows you to showcase transformations or visual changes with a captivating before-and-after effect. Whether you're selling beauty products, home renovation items, or fitness equipment, this addon effectively demonstrates the product's effectiveness.
EasyStore Is Just Around the Corner
The much-anticipated EasyStore is almost here! Keep an eye on our blog and newsletters for the big reveal. With its powerful features, EasyStore promises to bring incredible awesomeness to your eCommerce ventures.
Download: com_sppagebuilder_free_v5.1.3.zip