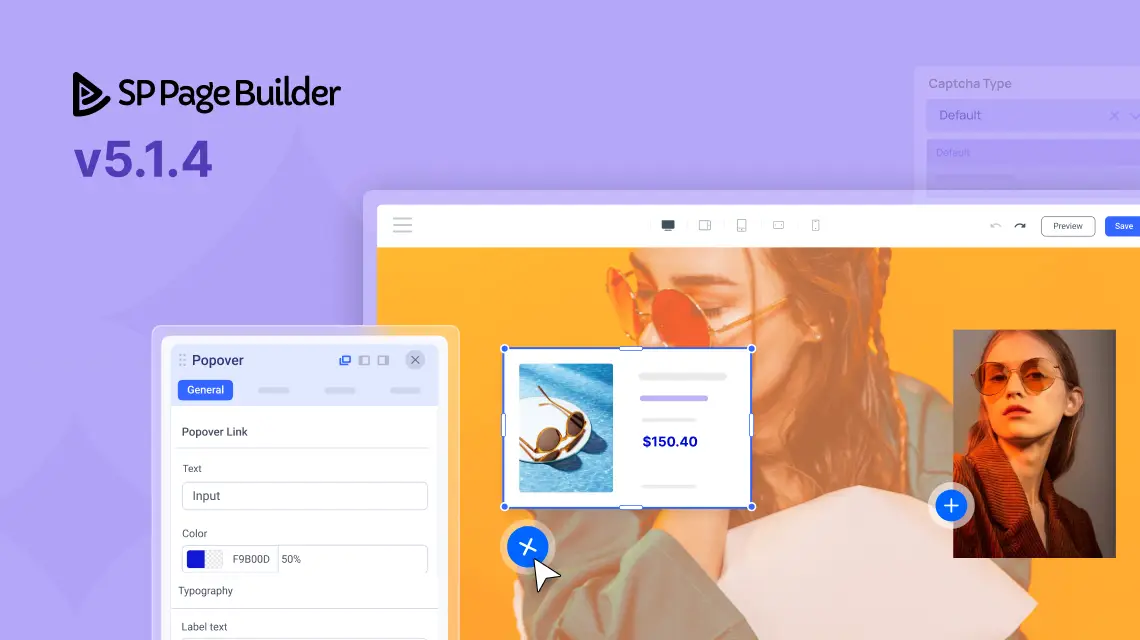 SP Page Builder v5.1.4
It's update'o'clock for SP Page Builder users! Your favorite SP Page Builder just got even better with the release of v5.1.4
, bringing enhanced features and bug fixes to take your website creation to the next level.
From improved Popover addon functionality to enhanced security in the Opt-in Form addon, let's delve into what this update has in store.
SP Page Builder v5.1.4 Changelog:
New: Option to set color, typography, padding & margin for Popover Meta, Text Content, and Popover Link in Popover addon
Update: Enhanced the dropping functionality of the Product List addon for EasyStore
Update: Added multiple captcha options for the Opt-in Form addon
Update: Redirect to the last page after logging in to the frontend editor
Update: Added a backdrop to the options in the Layers Panel
Fix: Resolved various issues including SendinBlue API issue in the Opt-in Form addon
Enhanced Popover Addon Functionality
The Popover addon has received a boost, making it even more versatile for creating engaging and interactive content on your website.
Improved Product List Addon for EasyStore
We have recently launched EasyStore - the ultimate Joomla eCommerce solution. The integration of SP Page Builder with EasyStore means more features and tools for your eCommerce site.
Opt-in Form: Enhanced Security
The Opt-in Form addon now offers multiple captcha options, adding an extra layer of security to your forms.
Redirect to the Last Page
Working on the front-end editor is now more convenient with a new feature that takes you back to the last page you were editing.
Miscellaneous Fixes
This update also includes various bug fixes to ensure a smoother and more reliable user experience.
We hope these enhancements will make your experience with SP Page Builder even more enjoyable. Let us know your feedback!
Download: com_sppagebuilder_free_v5.1.4.zip