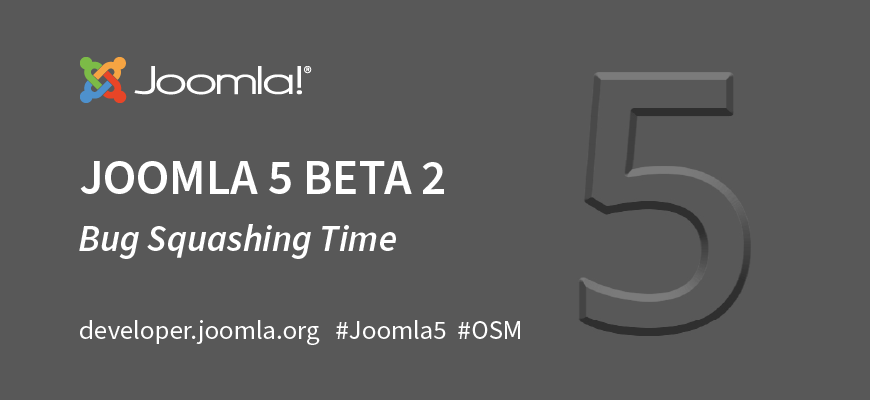 A Deep Dive into Joomla 5.0 Beta 2: What's New and What to Expect
The Joomla Project has recently announced the second beta release of its 5.x series, aptly named Joomla 5.0 Beta 2.
With an aim to build upon the robust features of Joomla 4.x, this new version promises speed, accessibility, security, and extensibility, making it more user-friendly than ever.
Goals of Beta Releases
The Beta releases have two primary objectives:
Providing Developers a Testing Ground: This allows developers to test their extensions and report any issues well ahead of the final release.
User Experience: It grants users an opportunity to explore the new features that Joomla 5.0 brings to the table.
It's worth noting that this beta version is not suitable for production sites; it is strictly for testing purposes.
Availability and Final Release
Joomla 5.0 Beta 2 can be downloaded from their official website. The general availability of Joomla 5.0 is scheduled for release on or about October 17, 2023.
What's New in Joomla 5.0 Beta 2?
Here are some of the notable updates:
Design Enhancements: Significant improvements in dialog design and dark mode aesthetics.
Code Clean-Up: The source code has been optimized for better readability.
NodeJS Requirement: The minimum required version of NodeJS has been bumped to 18.0.
Deprecated Classes: Workarounds have been implemented for System plugins using deprecated classes.
Preceding Milestones
The development cycle of Joomla 5.0 has seen multiple alpha releases and a first beta release, each bringing a host of new features and improvements.
Final Thoughts
Joomla 5.0 Beta 2 is a significant step towards a faster, more secure, and more flexible CMS. With more than 100 pull requests merged since the first beta release, it's clear that the Joomla team is committed to delivering an exceptional product.