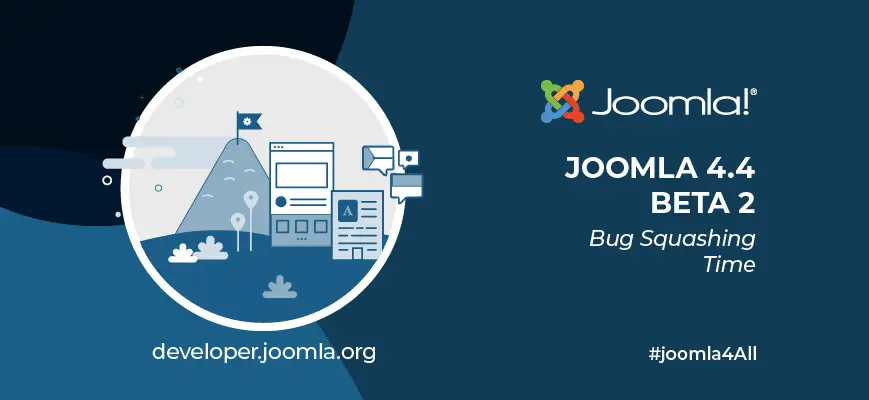 Joomla 4.4 Beta 2: What's New and What to Expect
Joomla 4.4 Beta 2 has been officially released for testing, marking a significant step towards the final version in the Joomla 4.x series.
This article aims to guide you through the highlights of this Joomla 4.4 Beta 2 release, including its goals, features, and what developers and users can expect.
What is Joomla 4.4 Beta 2 for?
The main objectives of Beta releases like Joomla 4.4 Beta 2 are two-fold:
Provide a basis for developers to test their extensions and report issues before the final version is out.
Allow users to explore the new features that Joomla 4.4 offers.
For a comprehensive list of potential backward compatibility issues, refer to the official documentation site.
What is Joomla 4.4 Beta 2 NOT for?
This is an alpha version, and it's not suitable for production sites. The purpose is solely for testing.
Where to Download Joomla 4.4 Beta 2?
You can download Joomla 4.4.0 Beta 2 from the official site. For those interested in using the most up-to-date build, nightly build packages are available.
Final Release Timeline
The general availability of Joomla 4.4 is set for 17th October 2023, subject to changes depending on volunteer availability.
What's New in Joomla 4.4?
Updated to Bootstrap 5.3
A new EOS plugin
All plugins are now compatible with new Joomla 4 architecture.
Enhanced automated testing coverage thanks to student contributions.
How Can You Help?
Your input is crucial for making Joomla 4.4 production-ready. Test the releases and report any bugs on issues.joomla.org.
For more details on Joomla 4.4 and its development strategy, check out the official article.