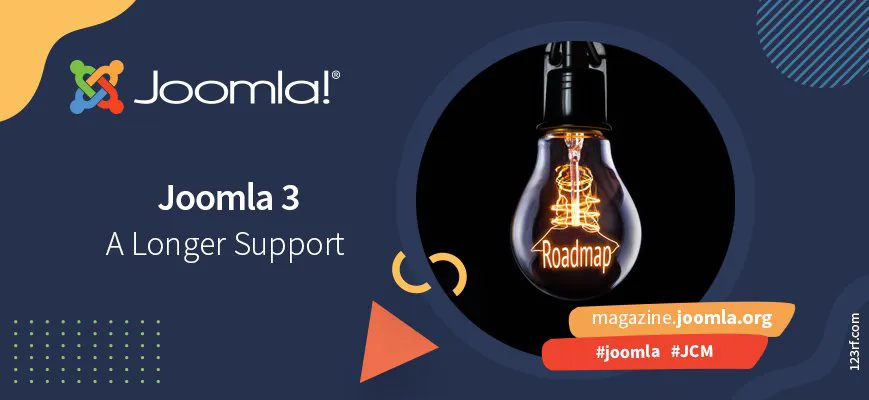 Extended Long-Term Support Announced for Joomla 3.x: A Lifeline for Website Owners and a New Revenue Stream for the Project August 17, 2023, marks a significant milestone for the Joomla project. After a decade of steadfast support, the 3.x version of the
August 17, 2023, marks a significant milestone for the Joomla project. After a decade of steadfast support, the 3.x version of the content management system is slated to sunset.
This, however, does not spell an immediate end for the many 3.x websites still very much active and operational. Recognizing the challenges faced by some in transitioning to Joomla 4.x, the project has unveiled a strategy to ensure these websites can continue without the risk of becoming unsupported and potentially insecure.
Migrating: Easier Said Than Done
Despite Joomla's effort to create a seamless migration path from 3.x to 4.x, the reality is far more complex. Certain extensions crucial for some websites may not have been upgraded to work with 4.x yet, or a specific template may be incompatible. These technical challenges are just one side of the story.
In many instances, external factors like the COVID-19 pandemic have significantly strained businesses, reducing budgets to near zero and making migration financially unviable. On the other hand, some industries flourished, leaving them with little time to focus on website migration. Moreover, for certain websites, the return on the initial investment in site creation has not yet been realized, making migration a difficult sell.
Unveiling Extended Long-Term Support (eLTS)
The Joomla project, understanding these unique circumstances, has decided to launch an Extended Long Term Support (eLTS) program. This initiative will provide an additional 18 months of security support for Joomla 3.x, effectively prolonging its life until February 17, 2025. Website owners now have a grace period of a year and a half to complete their migration, without the worry of running an unsupported version.
The eLTS program will require site owners to purchase a license for each 3.x site that they wish to cover. To ensure affordability, the license fee is a fixed €90 per site, irrespective of the type of site, the owner's location, or the point at which the license is purchased. Access to the 3.11 eLTS version branch and the subsequent security patches will be provided to license holders.
Sustainable Future for the Project
The execution of the eLTS program has been outsourced to a third-party vendor, eliminating the burden on Joomla's volunteer community. The contract was awarded to Djumla and Itronic, Joomla service providers led by Joomla Security Team Lead David Jardin and former Production Department Coordinator Harald Leithner.
But this is more than just an extended lifeline for the 3.x users. A portion of each license sale will be directed back into the official project. Similar models have worked well for other open-source projects like Drupal and TYPO3, as businesses are often willing to pay for extended support.
Thus, the eLTS initiative not only serves as a temporary respite for 3.x users but also as a potential funding source for the Joomla project. It's an experimental step towards exploring new revenue streams and ensuring the financial sustainability of the Joomla ecosystem.