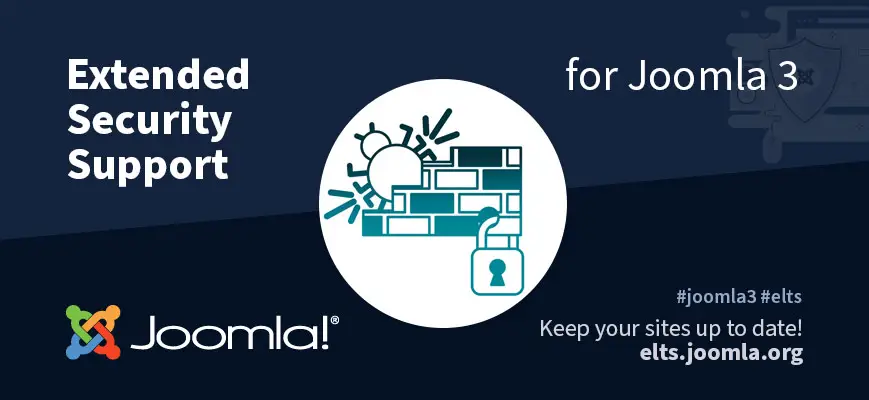 Celebrating 18 Years of Joomla and the End of an Era for Joomla! 3
Today marks a significant milestone for the Joomla community – 18 years since its inception. In this span, Joomla has not only matured but also witnessed numerous changes, including the release of Joomla! 4 two years ago. As we celebrate this journey, it's important to acknowledge the end of official support from the Joomla Volunteer Community for Joomla! 3.
The Legacy of Joomla 3
The Joomla 3 series has been a stalwart in the web development realm. The sheer hard work and dedication poured into it by countless individuals is commendable. This robust platform laid the foundation for countless businesses, helping them thrive in the digital age. Today, as we bid adieu to Joomla 3, our deepest gratitude goes out to every single contributor for making this journey remarkable.
Administrators of Joomla 3 sites are now greeted with a noticeable message: "Support has ended for your version of Joomla 3.10. Migrate to Joomla 4 as soon as possible." A clarion call for migration.
Why Migrate to Joomla 4?
With the community's primary focus on Joomla 4, migrating ensures you're up-to-date with the latest enhancements. Additionally, in just a few months, the release of Joomla 5 promises to usher in more stability, speed, security, and functionalities.
Yet, migration isn't feasible for all. Some sites, heavily reliant on specific extensions or extensive customizations, might find migration challenging.
A Heartfelt Tribute
The voluntary support for Joomla 3.10 is largely credited to Tobias Zulauf. As he concludes his role as the release manager for Joomla 3.10, the Production Department coordinator has aptly honored him. Read the touching tribute here.
Support for the Transition
To assist those facing migration challenges, Open Source Matters rolled out an RFP in February 2023. Details can be found here. The ensuing solution, crafted by David Jardin, was featured in the previous month's community magazine, which can be viewed here.
It's undoubtedly a tightrope walk for the Joomla community - promoting migration, yet ensuring support for those unable to transition. This thoughtful approach, urging migrations while also offering a commercial safety net, strikes the right chord.
For those requiring Extended Long Term Support (eLTS), more information is available here.
Conclusion
As we usher in new beginnings with Joomla 4 and the upcoming Joomla 5, let's not forget the legacy of Joomla 3. For those transitioning or considering the leap, remember, the community is always here to support and guide. Cheers to a bright digital future!