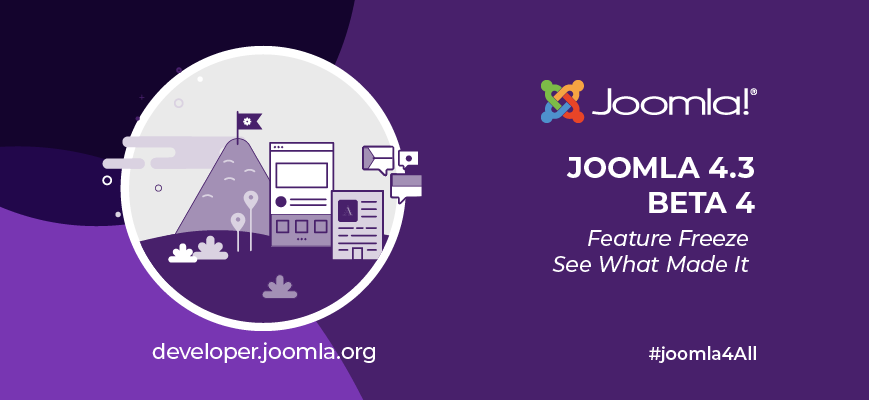 Joomla 4.3 Beta 4: New Features, Improvements, and Release Schedule
Joomla 4.3 Beta 4 is a pre-release version of the popular content management system (CMS).
The primary goal of beta versions is to allow developers to test their extensions and report issues before the stable release. Beta versions are not intended for use on production sites.New features and improvements in Joomla 4.3 Beta 4 include:
Revamped Media Manager with new ordering, image thumbnails, SVG file previews, and support for Windows systems.
Enhancements in Workflow, Smart Search, Menu, Content, Custom Fields, and Tags areas.
Fixes in LDAP area, API updates, and template improvements.
Support for Bootstrap 5.2, PHP 8.2, and the addition of the Guided Tours feature.
Joomla 4.3 (general availability) is scheduled to be released on April 18, 2023. The timeline for the next phases is as follows:
Alpha releases (completed)
Beta releases (current stage)
Release candidates
Final release
It's essential for developers and users to report any bugs encountered to make version 4.3 ready for use on production sites. Documentation for Joomla 4 is available at https://docs.joomla.org/Category:Joomla!_4.x.
Joomla 3.10 users should already be planning or in the process of migrating to the latest version of Joomla, which will be supported until August 2023.