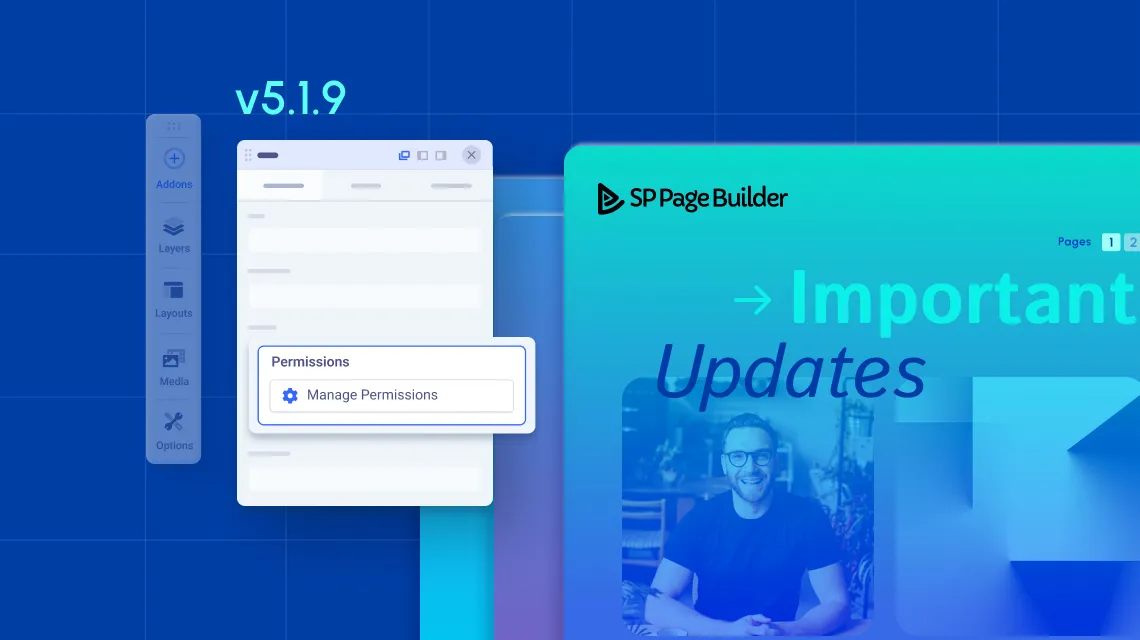 SP Page Builder v5.1.9: Enhanced Permissions & Improved Editing Features
The latest update of SP Page Builder, version 5.1.9, brings a suite of exciting new features and enhancements, elevating the user experience to a new level.
Central to this update is the introduction of page-specific permission settings, a feature that provides users with unparalleled control over their content. This addition aligns perfectly with Joomla's familiar user group management system, allowing for finely-tuned access permissions for different user groups.
Furthermore, the update enhances the frontend editor by introducing "paste above" and "paste below" options, streamlining the content creation process. These new options enable users to place copied addons with precision, either above or below existing elements, thereby enhancing efficiency and creativity.
Significant improvements have also been made to the Richtext editor. The inclusion of tooltips offers a more user-friendly experience, guiding users through various features and functionalities. The link field in the Richtext editor has been enhanced for a smoother, more efficient editing process.
Besides these key features, the v5.1.9 update addresses several issues to boost overall performance and usability. Notable fixes include resolving touch events on mobile devices for the Before-After addon, fixing the JCE code editor content updating issue, resolving the admin label renaming issue for the Product List item addon, and adding a missing custom class field for Slideshow items.
This update follows the previous v5.1.8 release, which reintroduced seamless integration with JCE, demonstrating SP Page Builder's commitment to continually improving based on user feedback.
In summary, SP Page Builder v5.1.9 is not just an update; it's a significant leap forward in content management and website building. Its enhanced control, intuitive workflow, and resolutions to previous issues make it a must-have for any Joomla user.